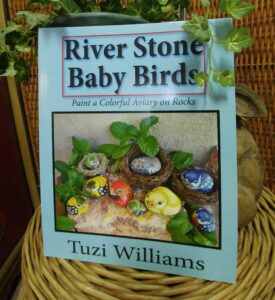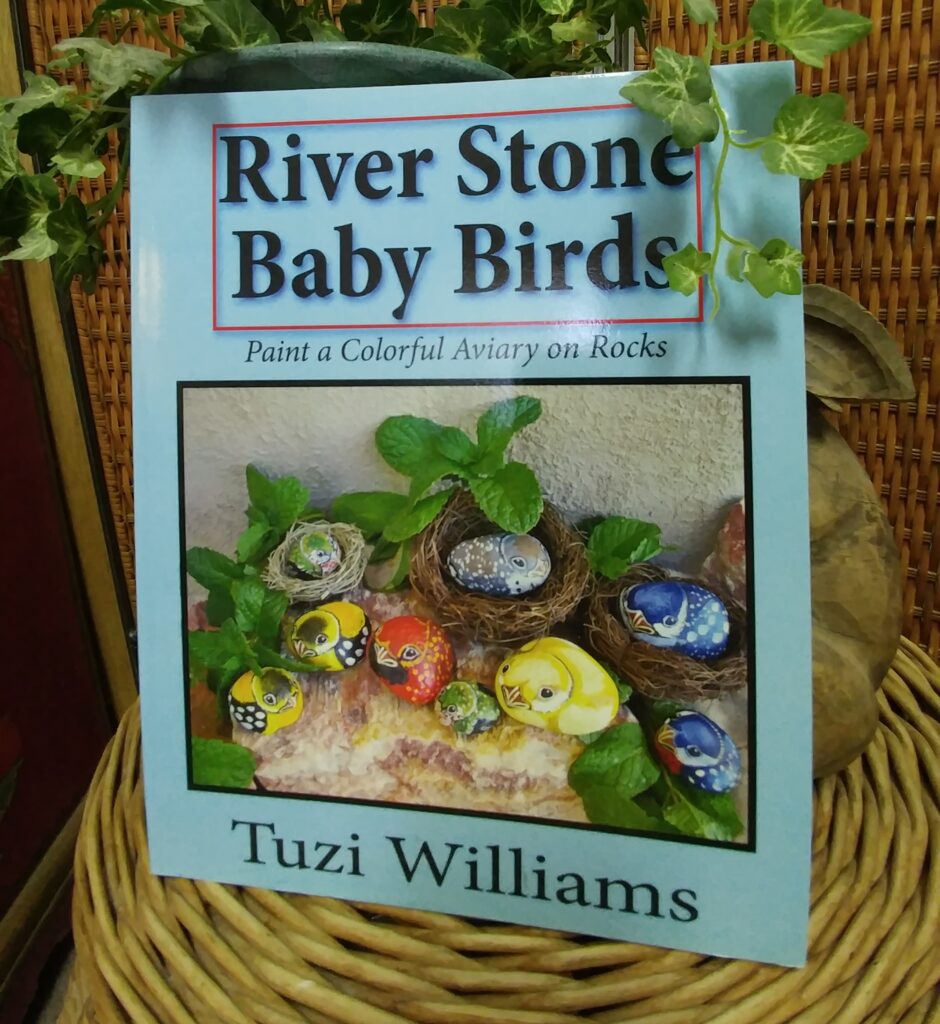 Painting on rocks and stones has been a popular hobby for a long time. In recent years, turning stones into realistic looking animals has created challenges for artists of all skill levels. I never get tired of seeing how people turn a humble stone into a cute baby animal that fits in your hand, or a life- sized cat or dog doorstop! I've painted thousands of stone animals, but my original design baby birds have been my best sellers. So I wrote the book on this craft! It's a step-by-step, how-to book, fully illustrated with photos, drawings and all the information and inspiration you'll need to paint these baby birds for gifts or home decor.
You can buy this book at: http://www.amazon.com/dp/1469900238
Here is a gallery of some of my birds!
Posing

Baby Parrot Stones

How-To's

Baby Bluebird Page

Baby Goldfinches Page

Ready to be "hatched"!

Peeps in the grass!

Yellow Chicks

Baby Goldfinches

Baby Cardinals

Mom & Baby Bluebirds

Perfect Mom Bluebird stone!

Bluebirds & Abstract Owl

Stone Owls

Love this big burrowing owl!

Mermaid and fish stones

Rectangular Stone=Aquarium

Moray Eel & Tropical Fish

Puppy Dog Assortment

Kitty wants Birds…

Perfect UFO stone!

The instructions work on ping pong balls for ornaments!